Capitaliza tu presencia en la web
Unete a la experiencia de WEBstationONE para incrementar la visibilidad, la exposición y la efectividad de tu presencia en Internet.

Quienes Somos

Somos una compañía de servicios de diseño para Internet con oficinas en México San Diego atendiendo clientes en todo el mundo. Nos especializamos en diseño web,programación de aplicaciones y bases de datos, optimización de páginas de internet para buscadores, campañas publicitarias en línea, estrategias para redes sociales y una amplia gama de servicios.
Agradecimientos

"
Dear Friends:
Many thanks for this wonderful job you have done with the German websites. I think it is very helpful for all of us for announcing events in Austria and Germany.
"
Ruth Contreras,Secretary. SPME
Proyectos Destacados

Nuestra tecnología en acción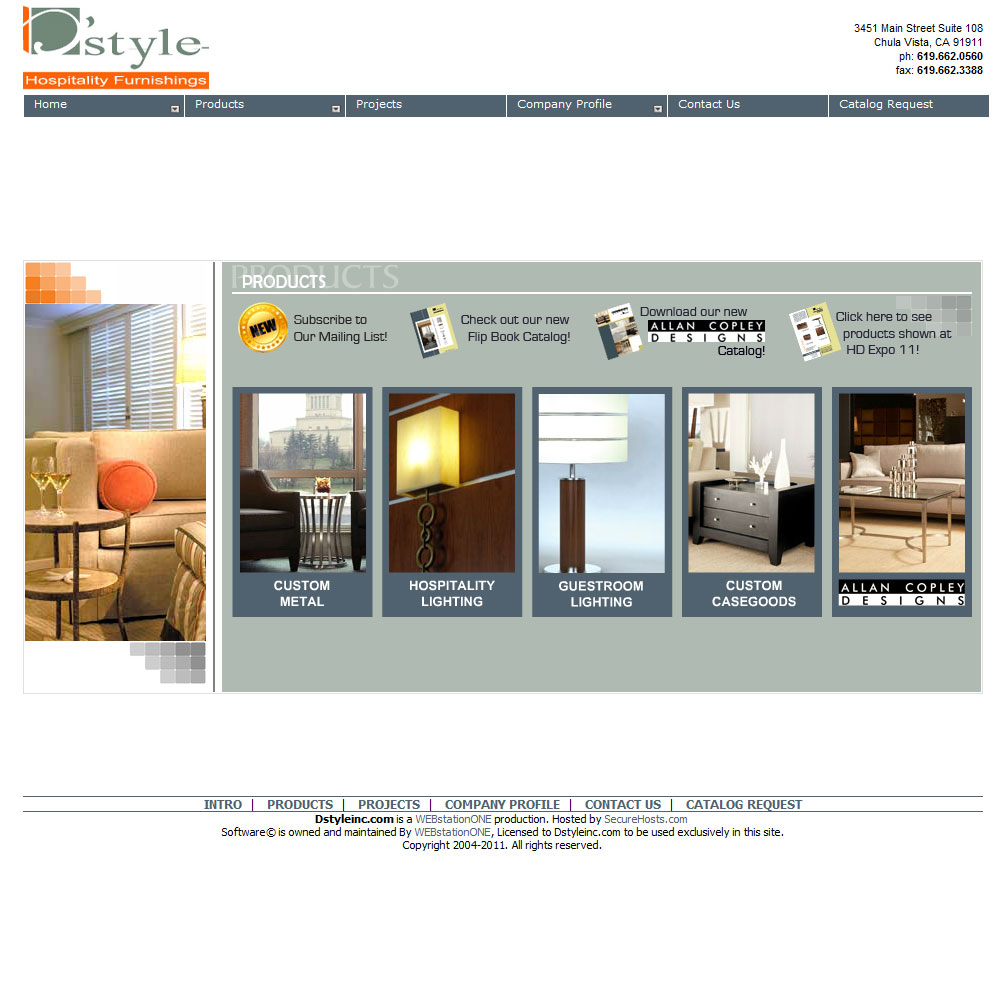 Close Me!
D'Style, Inc.
View this project
A website for designers by designers. The project consisted of creating an inviting, easy to navigate online catalog with a nice, clean, modern look.
Our designers got to work and less than a month later the client got exactly what they asked for.